Adding your SCSU email account to Android device.
If you have previously downloaded and installed the Outlook app and you are adding an account, skip to Add Email Account below.
Go to your Google Play Store and download and install the Outlook App


Tap Get Started


Enter your full SCSU email address and tap the enter button on the bottom right of the screen.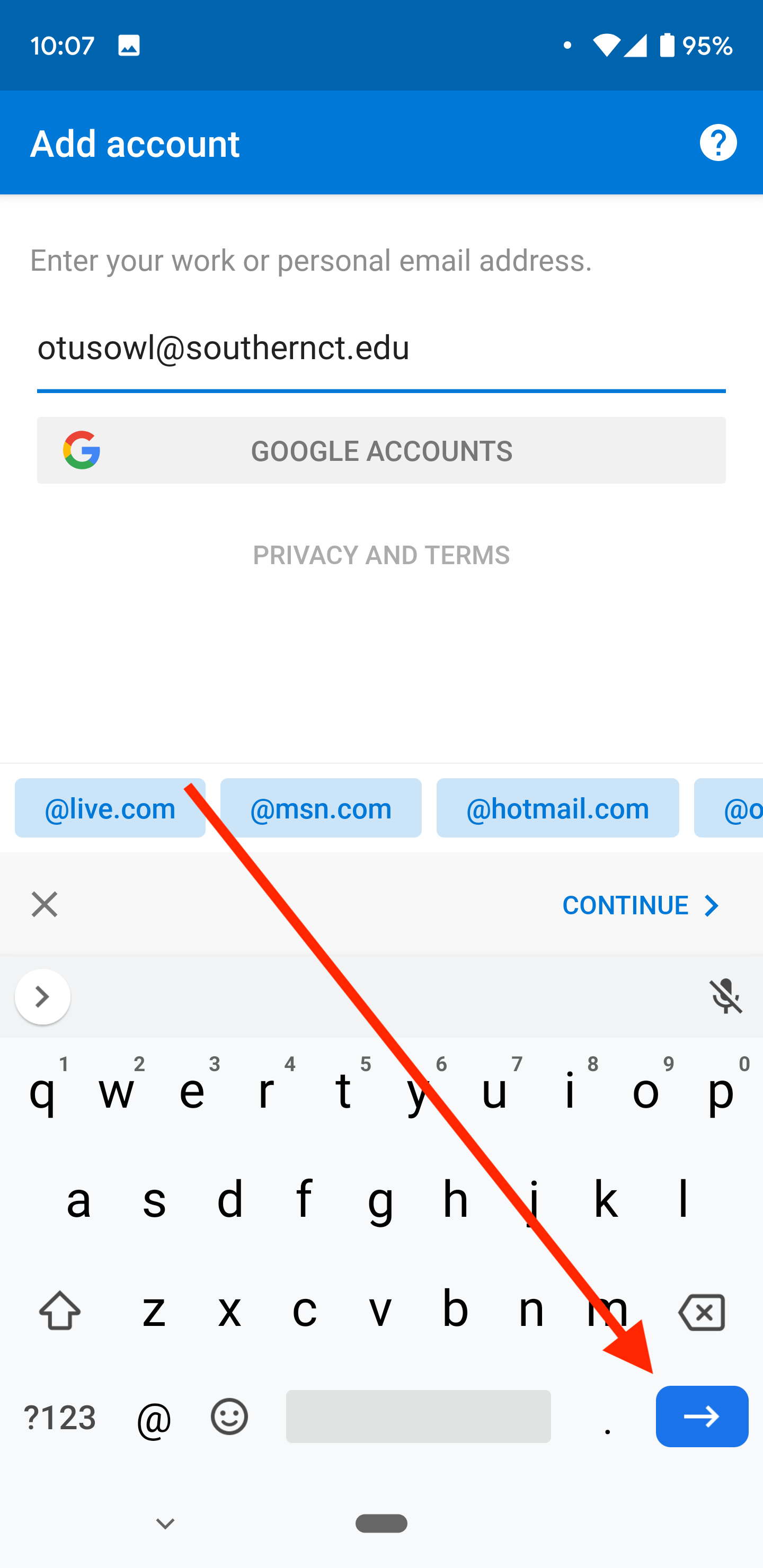 4. Enter your email account password and tap Sign In.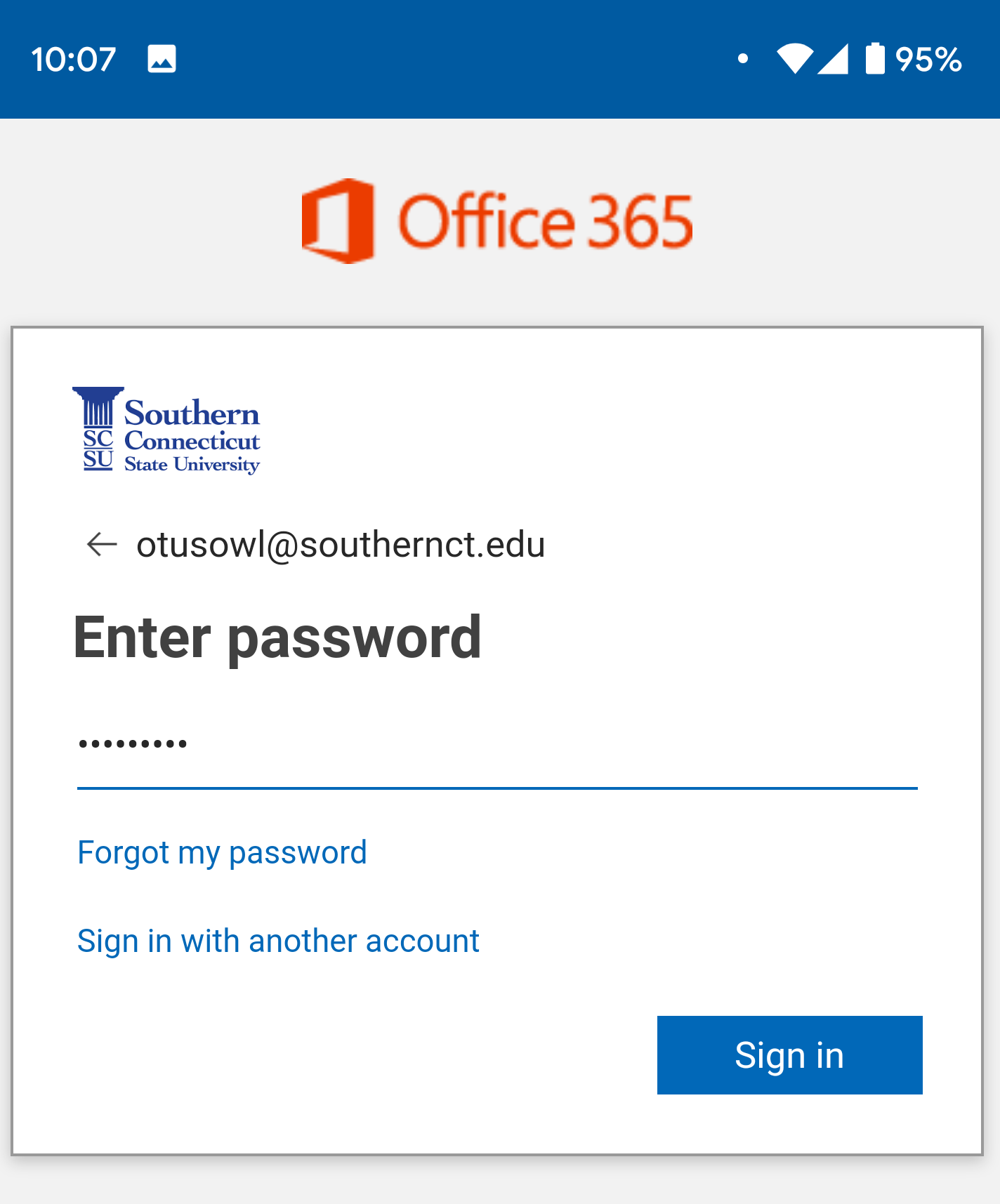 5. You will be signed in and see your mail begin to populate.