Add your SCSU email account to your iPhone, iPad, or another iOS device.
Go to the Apple App Store and download the Outlook App
If it is your first time using Outlook for iOS, enter your full email address, then tap Add Account.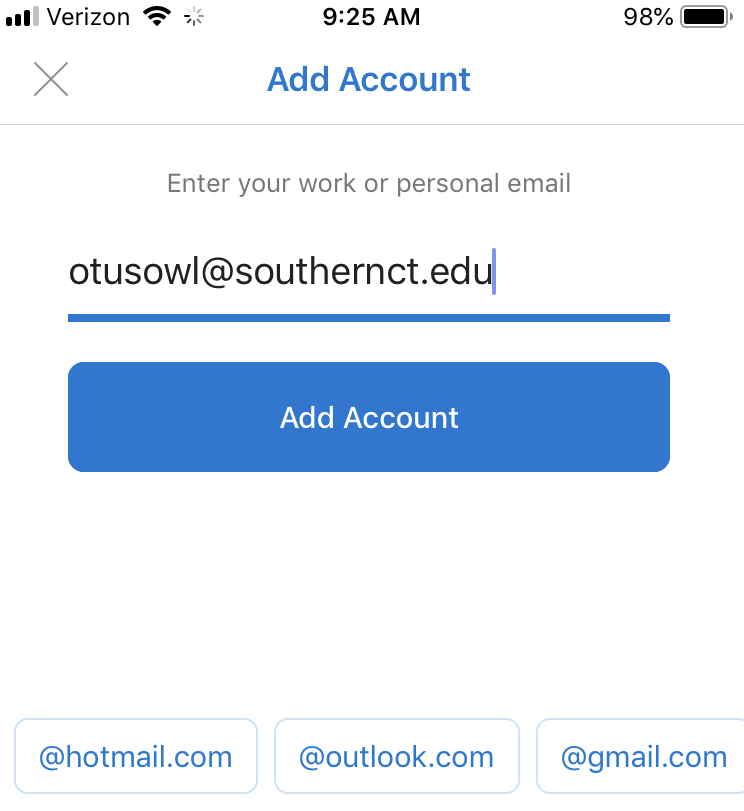 3. You will then be prompted to enter your password. (Make sure this screen says Southern Connecticut State University on the top, if it says Microsoft instead, then you did not enter your email address correctly)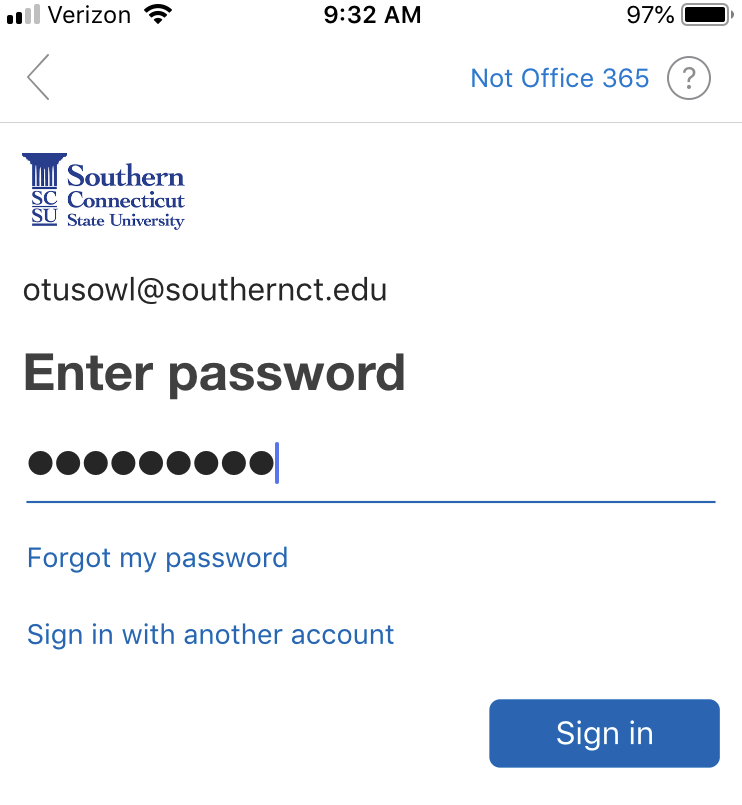 4. After you click sign in, you will be asked if you would like to set up another account. At this point that is up to you. You can just click "Maybe Later"

5. You will be taken through a short tutorial, and then you will see your email inbox. You will notice it looks almost identical to when you check your email on the website or using the Outlook application on your computer.