SCSU, in partnership with Comcast, now offers WiFi in all residence halls; students can stay connected, stream video or music, and search for the information they need for free. This top-of-the-line WiFi service includes 2.4 and 5 GHz bandwidth, providing fast Internet access on all devices.
How to connect to WiFi:
You must type the WPA password on the side of the device in all CAPS and select the EXACT AP. For example, HOME###-####2.4/5. You must also connect using your exact SSID as shown below. Please note that your network key is case sensitive.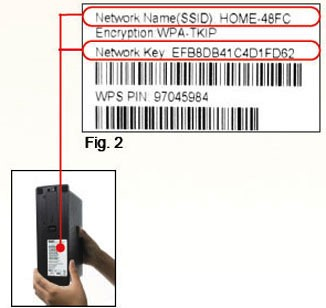 How to reset your modem:
How to ensure proper setup:
Need Help?
Students have a specialized support line to Comcast for the Internet service serving the dormitories on campus: 1-855-638-2855.
Please have the CMAC address from the modem when you call so service representatives can identify the service. The CMAC address is clearly labeled on the back of each modem in your residence hall room.
Every user on the Comcast service is required to read and be familiar with the Comcast Acceptable Use Policy and Subscriber Agreement.
If you are having issues in your dormitory you will need to contact your hall director.