Eduroam is the official wireless network for Student, Faculty, and Staff's personally owned devices. As a global federation, the Eduroam network will provide you wireless access at any participating institution - there are over 50 different participating locations in the New England area and almost 1,000 participating locations in the United States. The Eduroam network is not for University computers - see the full list of wireless networks.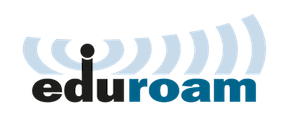 If you're at home or having problems connecting to eduroam then you can use the Eduroam Configuration Assitant Tool to properly configure your laptop or mobile device. When on campus, select the Eduroam wireless network from the list. In most cases, joining the wireless network is as simple as selecting the right network and entering your email address and password. In some cases, your device may prompt you to accept the security certificates used to encrypt and secure the network.
VIDEO TUTORIALS
If you are unable to connect to eduroam while on campus, follow the steps below:
Connect to the 'eduroam-onboarding' wireless network while on campus.

Visit the eduroam configuration page at https://cat.eduroam.org/

Click the 'download your eduroam installer' button

Locate 'Southern Connecticut State University'

Download the installer for your device, open it, and accept any security prompts to allow the installation

When prompted, enter your full SCSU email address and password

Try to connect to the eduroam wireless network again
If you are still unable to connect to the eduroam network, please visit the Help Desk on the first floor of Buley Library or call (203) 392-5123 to receive support.
For advanced users, technical information for the eduroam wireless network can be found below:
SSID: eduroam
Security Type: WPA2-Enterprise
Encryption Type: AES
Network Authentication Method: Protected EAP (PEAP)
Phase 2 / Inner Authentication Method: EAP-MSCHAP Version 2
802.1X Authentication Mode: User Authentication
Anonymous Identity Privacy: anonymous@southernct.edu
Identity: Your full email address
Password: Your SCSU password
CA Server: ise.southernct.edu